This post is to remind myself of why and how I started Digi Acai.
In 2019, my son was 1.5, I started feeling exhausted due to managing a leadership role (though I had immense flexibility there) and a baby. I was hustling in different jobs for so many years and hardly took a break, not even a maternity break.
I could never imagine myself on a sabbatical (not that there's anything wrong in that, but being a hyperactive person, I like my brain to be occupied).
Though I wanted to slow down. I wanted to be out of this race of moving up the ladder and bigger packages and targets. So I resigned without thinking much.
Parallely, I started looking for SEO consulting opportunities to do from home. (This was before COVID phase).
And to my surprise, the opportunities for consultation and managing SEO kept coming in even during the notice period (three months). I was receiving so many work requests that I reconsidered my decision of being an independent consultant.
The bigger move
A few weeks went by as I came to a decision to take that step and do something that wasn't only risky, but it was also something I was passionate about.
I thought it was time to build something bigger. Right behind my then employer's office, I took two seats on rent in a co-working space and started looking to hire.
I hired two people in that co-working space as interns. I consulted a finance firm who suggested registering a Pvt Ltd company.
That's how it started. That's how Digi Acai was born. 🙂
And within 3 months of starting everything, COVID happened.

Good things happen for those who don't give up
I was nervous about how I would manage, but things worked well on the business front. Our clients were trusting us, referring to us, and we were bagging more projects. The team got bigger but we didn't need a business development team (as our clients and network were our biggest supporters).
We were able to make some good decisions at the right time. Like in terms of hiring, collaborations and outsourcing.
We grew bigger, we got associated with some big names in the D2C market. We delivered results.
Giving Back to the community
Being a mom myself, I could relate to the issues of fellow moms about going back to work and leaving behind the small babies.
So I launched training/internship opportunities within the team on a small scale to help moms understand the skill.
It worked well for the company.
Moms are warriors, highly sensible, and responsibility takers. If you take one step for their growth, they will stand behind you and your company with complete loyalty.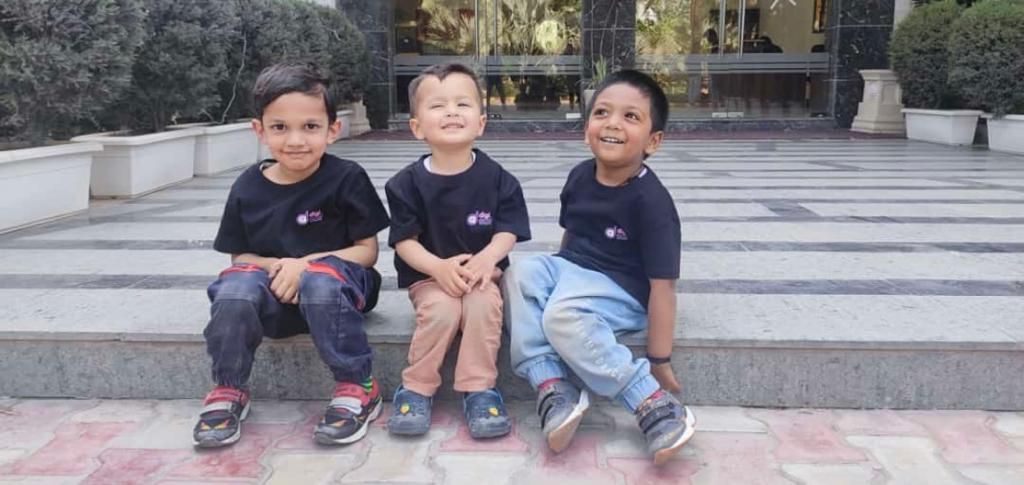 The Tough Times
Most of our clients have been with us for more than a year, a lot of them have been with us since the beginning of Digi Acai.
When you work with a client for a long time, you build a strong relationship with them and their team. When the client part ways (mostly happens due to funding issues or downsizing is common in D2C brands), I feel very emotional about losing both a business and a connection.
Last time we had to let go of Sirona as their SEO process was moving in house, I felt quite emotional for many days.
Managing funds and growth
As an employee, all I had to worry about was getting rankings, traffic and revenues for clients/employers.
But now, my heart pounds with the little movement (downwards) in the number of clients. There are lots of expenses to manage afterall.
Also, it's about that vision I have for Digi Acai, it surely needs lots of money in the long term.
Being an entrepreneur is not so easy.
I left my high paying job to slow down but hey, am I really slowed down?
The Race
I used to tell my husband that once I became a mother, I would leave this highly ambitious life. I would do consultations at my pace, write a book, explore the other side of my brain. But that never happened, at least not till today.
I am still running a race. However, in this race, I've got a better purpose. Hopefully!